Interactive Financial Advisors Tuition Rewards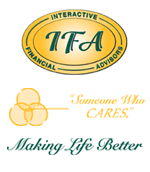 Start Building Rewards Today!
Start earning Tuition Rewards on your IFA Advisory Accounts sold through Interactive Financial Advisors. Tuition Rewards is a free program for Interactive Financial Advisors clients that provides discounts (scholarships) worth up to $53,000.00 off the "list price" of tuition at over 375 participating private colleges and universities.
Sign Up Bonus
Each new account holder who completes the registration will receive a 500-point Tuition Rewards bonus ($500 value)! In addition, each eligible student whom you sponsor will also receive 500 bonus points to get started!
Do not enter a student's information on this page. You must register first as the adult who will sponsor students.