Destination Maternity Tuition Rewards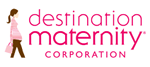 Start Building Rewards Today!
Welcome to Tuition Rewards through Destination Maternity! Tuition Rewards is a free program for Destination Maternity employees that provides discounts (scholarships) worth up to $55,290.00 off the list price of tuition at over 385 participating private colleges and universities.
All registered employees will earn 2,000 Tuition Rewards Points annually! Each point is equal to a $1.00 guaranteed minimum scholarship.
Even if you do not have an eligible student in your family at this time, you can still register to begin earning and accruing rewards. The sooner you register, the more Tuition Rewards you will have accrued for a loved one when he or she attends a member college or university.
Sign Up Bonus
Each new account holder who completes the registration will receive a 500-point Tuition Rewards bonus ($500 value)! In addition, each eligible student that you register will also receive a 500 point Tuition Reward bonus!
Do not enter a student's information on this page. You must register first as the adult who will sponsor students.
Tuition Rewards® are NOT awarded in cash. Your Tuition Rewards Points represent "guaranteed minimum scholarships" redeemable for discounts off the "list price" of undergraduate tuition at participating 4-year private colleges & universities. 1 Point = $1.00. Points must be submitted at time of application for the freshman year. Participating colleges reserve the right to include Tuition Rewards as part of any financial aid package. Tuition Rewards are limited to a maximum per student of up to one year's tuition, spread evenly over 4 years, or as contractually agreed.
Frequently Asked Questions
How do I earn Tuition Rewards?

As an employee of Destination Maternity, you will receive 2,000 points annually.

Is there a limit on how many Tuition Rewards Points I can earn?

No, there is no limit on Tuition Rewards Points that you, the Sponsor, can accrue into your account. However, each member school has it's own limit on how many points can be used by an individual student (typically this is equal to one full year of tuition). Since you can sponsor your children, grandchildren, nieces and nephews, the more points you have accrued into your account the more points you can make available to each student.

I currently don't have any children, or, my children are very young. Why should I enroll now?

The longer you are in the program, the more Tuition Rewards Points you will earn. Students only need to be added to our system prior to August 31st of the year that the student begins 11th grade

Is there any cost to me?

No, Destination Maternity is providing this to you as part of your benefits package.

Do I have to allocate Tuition Rewards to my students equally?

No, it is up to you to decide how you want to give your Tuition Rewards to the students you sponsor. You simply must allocate (transfer) Tuition Rewards to a student by August 31st of the year that the student begins 12th grade.

What if I don't use the Tuition Rewards? Can I give my Tuition Rewards Points to my church / school / employer / another family?

If you don't use your Tuition Rewards Points then you've still lost nothing - Tuition Rewards is a free program for employees of Destination Maternity. Tuition Rewards can only be used by the children, grandchildren, nieces and nephews whom you sponsor in the program. You cannot give unused Tuition Rewards to another parent or organization.