Education News From Market Cap & Gown
News From Our Member Colleges And Universities
Video: Film producer Michael Tadross '72 gives master class
Posted May 23, 2019

Michael Tadross has played a pivotal role as a leading figure in the film industry for the last 30 years. He has most recently produced "Ocean's Eight," a Warner Bros. film starring Sandra Bullock, Cate Blanchett, Anne Hathaway and Rihanna. Other Warner Bros. films Tadross has produced include "Sherlock Holmes" starring Robert Downey Jr. and Jude Law; "Run All Night," starring Liam Neeson; "Cop Out," starring Bruce Willis and Tracy Morgan; "Winter's Tale," starring Colin Farrell and Russell Crowe; "Arthur," starring Russell Brand, Helen Mirren and Greta Gerwig; and "I Am Legend," starring Will Smith, one of the highest-budgeted science fiction movies to be entirely filmed in New York City. Earlier in his career, for Warner Bros., he produced "The Devil's Advocate," with Al Pacino and Keanu Reeves; "Jack Frost," starring Michael Keaton; and "Eraser," with Arnold Schwarzenegger, Vanessa Williams and James Caan.
Professor Pawk is 'Genie' in Broadway's 'Beautiful'
Posted May 23, 2019

Michele Pawk, a Wagner College Theatre professor and Tony Award-winning actress, began playing the role of Genie Klein, Carole King's mother, in the Broadway production of "Beautiful" on April 2.
Pawk was hired for the role by "Beautiful" producer Paul Blake, former long-time executive producer at The Muny in St. Louis, the country's oldest and largest outdoor theater.
Thomas Juneau named director of choral activities
Posted May 23, 2019

Wagner College is pleased to announce that Thomas Juneau will be its new director of choral activities, starting his full-time duties this coming fall. He has been a part of the Wagner community, as choir director, since last fall.
Juneau earned his Doctor of Musical Arts in Choral Conducting degree from Rutgers University. Before coming to Wagner College, he was the director of choral activities at Saint Joseph's University in Philadelphia. He has also served as the music director at Summit Chorale and Saint Joseph's Church.
Four engineering students selected as prestigious University Innovation Fellows
Posted May 21, 2019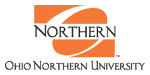 Four Ohio Northern University students have been selected as University Innovation Fellows (UIF) by Stanford University's Hasso Plattner Institute of Design. The students, who are enrolled in the T.J. Smull College of Engineering, are Anne Major, Brittney Masters, Todd Federici and Will Sierzputowski.
Outreach efforts allow pharmacy students to make impact on region, prepare for professional pursuits
Posted May 21, 2019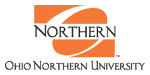 Service learning is an integral component of the college experience for students in the Ohio Northern University College of Pharmacy as part of the University's emphasis on developing well-rounded students who impact their professions and communities.
Klondike Revealed 2019
Posted May 21, 2019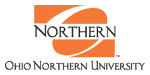 Meet the graduating seniors* who embodied the bear.
Being the Ohio Northern University mascot, Klondike, is such a closely guarded secret that not even the portrayer's closest friends and family know the truth. A student Klondike is only allowed to reveal themselves upon graduating, so with Commencement right around the corner, we thought we'd help these students step out of the suit one final time.
Lincoln College Joins NAIA Conference
Posted April 26, 2019

Lincoln College celebrated its long-anticipated acceptance into the National Association of Intercollegiate Athletes (NAIA) with a "Game On" rally Wednesday, April 18. The rally featured coaches, student athletes, pep talks from Lincoln College President David Gerlach and Athletic Director Mark Perdue and special recognition of the men's volleyball team, which captured the national championship April 14 in St. Louis.
"This is a major accomplishment and a critical step in returning to our roots as a four-year university," Lincoln College President David Gerlach said. "Beginning next fall, our student athletes will be able to compete for a full four years. Our fans, who have been strong supporters of our athletes will now get to follow our athletes throughout their college careers."
"Having the opportunity to help make the transition to the NAIA was one of the things that most attracted me to Lincoln College," said Mark Perdue, who was recently appointed Athletic Director for Lincoln College. "This will benefit the college and our fans, but most important of all, it will be a terrific opportunity for our students. So many of our students have said they want to remain at Lincoln College, but they also want to continue to play sports in their junior and senior years. Now they will be able to do that."
The National Association of Intercollegiate Athletics (NAIA) gave formal approval to Lincoln College's application at their annual convention in Kansas City April 15. Lincoln College was one of eight institutions approved, bringing the total number of NAIA member institutions to 253.
"Lincoln College has a strong tradition of outstanding student athletes. We had 37 Academic All-Americans last year and our core values fit in very well with those of the NAIA," Perdue said.
eSports Now Available at Lincoln College! Scholarships Available.
Posted April 26, 2019

Lincoln College is adding the collaborative online gaming activity known as eSports as an officially sponsored club sport for the 2019-2020 season.
Lincoln College Students Compete at International Business Competition
Posted April 26, 2019

Business students from the MacKinnon School of Business at Lincoln College attended the International Accreditation Council for Business Education's (IACBE) Annual Conference and Assembly Meeting in Las Vegas, Nevada, April 8-11.
For the meeting, Lincoln College was just one of eight student teams from the United States, Germany, and Guam chosen to compete in the annual live business case competition.
Lincoln College Students Named Best in Nation for Broadcasting
Posted April 26, 2019

The radio play-by-play duo of Nik Jackson and Adam Hoffman have been recognized as the best in the nation among college radio broadcasters. The two Lincoln College students took the honor of "Best Men's Basketball Play-by-Play" at the 79th annual Intercollegiate Broadcasting System Conference on Saturday, March 2, in New York City.