Education News From Market Cap & Gown
News From Our Member Colleges And Universities
Owning the Room
Posted November 21, 2018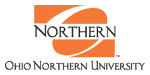 Acclaimed composer, lyricist and musician Andrew Lippa concluded his master class at Ohio Northern University on Saturday, Oct. 21, with a performance of a very special song. "Marshall Levin" is a coming-of-age song with a twist. Its lyrical payoff is unexpected and perfect given the context Lippa provided the ONU musical theatre students in attendance as to its origin.
Uncovering Clues to a "Medical Mystery"
Posted November 13, 2018

Sabrina Phanor's journey of discovery helped to solve a perplexing issue involving a teenage Massachusetts General Hospital patient with Fumarate Hydratase Deficiency (FHD), a rare metabolic disease.
Chemistry Professor Denyce Wicht Secures National Science Foundation Grant
Posted November 13, 2018

Chemistry and Biochemistry Professor Denyce Wicht is the corecipient of a $294,000 grant from the National Science Foundation (NSF) to research proteins involved in extracting sulfur from naturally occurring organic molecules.
Oh Say, Did You Hear?
Posted November 13, 2018

Suffolk student wows Fenway crowd with her rendition of national anthem.
Rams Standout Named to National Gold Glove Team
Posted November 13, 2018

Brady Chant, a senior on the 2018 Suffolk University baseball team, has been named to the Rawlings/ABCA Division III Gold Glove Team by the American Baseball Coaches' Association.
Go West, Young Man
Posted November 13, 2018

Clevis Murray has been working on his game, hoping to improve his chances of making the NBA—as a journalist, not a player.
Rankings Cite Suffolk for Positive Impact on America & for Percentage of International Students
Posted November 13, 2018

U.S. News included Suffolk in its National University rankings for the third consecutive year. The University has climbed that list each year and is now ranked 177 out of hundreds of National Universities.
Professor Wins Poetry Prize
Posted November 13, 2018

A pair of Kalogeris' most recent poems reflecting on his childhood led to national acclaim when he won the Five Points 2018 James Dickey Prize for Poetry. The poems will appear in the Five Points literary journal published by Georgia State University's Department of English.
A Grand Opportunity
Posted November 13, 2018

Spring break service at the Grand Canyon and a concern for the environment led two Suffolk science students to summer internships at the national park, a potential career path—and an abiding friendship.
Red Sox Parade Through Campus
Posted November 13, 2018

When it comes to celebrating the success of Boston professional sports teams, Suffolk University has a kind of home field advantage: The teams take their victory laps right through campus.