Education News From Market Cap & Gown
News From Our Member Colleges And Universities
Variety Magazine Names MSMU Film Program One of the Best in the World
Posted July 23, 2019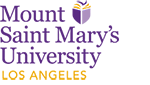 The article points out the location of the Mount's film program as one of its unique features. All courses are held at the Sunset Gower Studios in Hollywood, which puts students right in the center of the entertainment capital of the world. Study film at a working studio in Hollywood with L.A.'s only women's university.
Embry-Riddle Flight Teams Finish Strong at National Competition
Posted July 15, 2019

In the most important annual contest for college aviators – the Safety and Flight Evaluation Conference (SAFECON) competition – Embry-Riddle's Prescott, Ariz. and Daytona Beach Fla. flight teams placed third and seventh respectively, excelling in many of the nearly two dozen individual flight and ground events.
Embry-Riddle Meteorology Expects Late Start to Arizona Monsoon Season
Posted July 15, 2019

Although June 15 is often referred to by the National Weather Service as the start of the Arizona monsoon season, the meteorology department at Embry-Riddle Aeronautical University's Prescott campus is predicting a delayed start to the annual summer rainy season.
Embry-Riddle Students Design Camera Mount for International Space Station
Posted July 15, 2019

A team of seven Aerospace Engineering students at Embry-Riddle Aeronautical University's Prescott campus has designed and produced a camera attachment system for the International Space Station (ISS), and were selected to participate in NASA's Micro-G NExT challenge in Houston, TX in early June. Project CAM (Camera Attachment Mechanism) was devised by the student team to assist astronauts venturing into the vacuum of space by providing additional camera coverage during Extra Vehicular Activities (EVA) beyond standard helmet camera attachments, which provide limited views of EVA to mission control.
Career Changing Designs Award-Winning Workplace
Posted July 2, 2019

Andre Silvestre transitions from jet-setting event planner to high end interior designer.
All Bruins, All the Time
Posted July 2, 2019

Alumnus in the thick of the Stanley Cup hunt as reporter and analyst.
Degree in 3 [Business] program
Posted June 24, 2019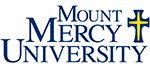 Mount Mercy University recently launched its Degree in 3 program, enabling undergraduate students to save time and money by earning a bachelor's degree in just three years.
What Dreams Are Made Of
Posted June 13, 2019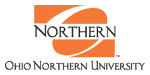 Back in 2007, J.J. Coate-Walters, BS '08, became the trainer of a golden retriever puppy named Zeeke, the first-ever service dog in training to live on Ohio Northern University's campus. As a senior biology and pre-veterinary medicine major, Coate-Walters trained Zeeke for her senior Honors Program project, and he was such a fixture on campus that the University awarded him an honorary degree – a Bachelor of Science in canine companionship.
Mount Mercy named College of Distinction
Posted June 10, 2019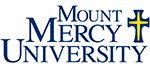 Mount Mercy University was named a 2018-19 College of Distinction based on engaged students, great teaching, vibrant communities, and successful outcomes. The university also received program-specific recognition in business, education, and nursing.
New Martin-Herold College of Nursing and Helath
Posted June 10, 2019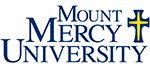 Mount Mercy's nursing program now has a name and identity all its own—the Martin-Herold College of Nursing & Health—thanks to a '61 Mercy Hospital School of Nursing graduate and her husband.