Education News From Market Cap & Gown
News From Our Member Colleges And Universities
Duquesne Receives Irish History, Literature Collection from the Late Dan Rooney
Posted May 29, 2018

Duquesne University's Gumberg Library has been awarded an impressive collection of volumes on Irish history and literature from the family of late alumnus Daniel M. Rooney, the former U.S. ambassador to Ireland and Pittsburgh Steelers chairman.
The Ambassador Daniel M. Rooney Irish History and Literature Collection comprises 438 volumes dating from the early 1800s to the present, including The Trembling of the Veil (1922 edition) and Poems (1923 edition) signed by Nobel Prize-winning author William Butler Yeats. Rooney acquired a wide array of books on history, poetry, literature, archaeology and folklore from 2009 to 2012 when he served as the U.S. ambassador to Ireland under President Barack Obama.
"We're incredibly honored to have received this significant collection of works on Irish history and literature from the late Dan Rooney," said Duquesne President Ken Gormley. "Dan Rooney was a man of great compassion and integrity who was known for his deep love of Pittsburgh and Ireland. Through this very generous gift, future generations of faculty, students and scholars at Duquesne University will benefit from Ambassador Rooney's lifetime devotion to literature, learning and love for the communities that were so dear to him."
Duquesne Students Take Third Place at International MBA Case Competition
Posted May 29, 2018

A team of four students from Duquesne University's MBA Sustainable Business Practices program (MBA-SBP) recently won third place in the Aspen Institute's 2018 Business and Society International MBA Case Competition in New York City.
In the final round of competition, Duquesne's team from the Palumbo-Donahue School of Business finished just behind teams from New York University and the University of Denver while edging ahead of teams from George Washington University and Wilfrid Laurier University.
Representing Duquesne University were:
Kelsey Aerni: Strongsville, Ohio
Michael Findley: Ligonier, Pa.
Patricia Nicholson: Glenshaw, Pa.
Joseph Winkler: Glenshaw, Pa.
Students from the MBA-SBP program have participated in the final rounds of the International MBA Case Competition during five of the last six years, including a second-place win in 2017.
Rollins Top 10 for Study Abroad
Posted May 29, 2018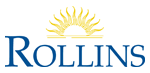 Rollins ranks among the top 10 master's-granting institutions in the nation for the percentage of undergraduate students who study abroad, according to a new report from the Institute of International Education.
Rollins was ranked No. 10 for 2015-16, marking the fifth consecutive year that the College has ranked among the top 12 in this category.
The College was also ranked No. 27 in the nation among master's-granting institutions for the total number of study-abroad students.
Itzhak Perlman to perform Nov. 11 at DePaul University
Posted May 29, 2018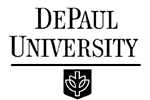 Internationally acclaimed performers, including violin virtuoso Itzhak Perlman, soprano Ana María Martínez, trumpet master Nicholas Payton, solo percussionist Evelyn Glennie and Orpheus Chamber Orchestra, will headline an 11-day music festival this November to celebrate the new Holtschneider Performance Center on DePaul University's Lincoln Park Campus.
Named for the university's most recent former president — the Rev. Dennis H. Holtschneider, C.M. — the new 185,000-square-foot performance center in DePaul's School of Music is set to open for classes and concerts this fall. It will house the 505-seat Mary Patricia Gannon Concert Hall, the 75-seat Mary A. Dempsey and Philip H. Corboy Jazz Hall, the 140-seat Murray and Michele Allen Recital Hall, the 80-seat Brennan Family Recital Hall, as well as state of the art teaching studios and rehearsal spaces.
ONU robotics team wins gold award at robotics competition
Posted May 22, 2018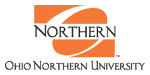 The Ohio Northern University Department of Technological Studies- robotics team received a gold award at the recent National Robotics Challenge in Marion, Ohio.
Revealing Klondike
Posted May 22, 2018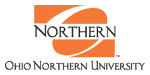 Being the Ohio Northern University mascot Klondike is such a closely guarded secret that not even the portrayer's closest friends know the truth. There are no tryouts to become Klondike. Only those noticed by current Klondikes are recruited for the job. A student is only allowed to reveal themselves upon graduating. So, without further ado, these four recently graduated seniors take off the head.
Wesley Students Present at the 12th Annual Delaware Space Grant Research Symposium
Posted May 21, 2018

Wesley College faculty, staff and students attended the 12th Annual Delaware Space Grant Research Symposium hosted by Delaware State University on April 13. Several Science Technology Engineering Mathematics (STEM) students presented research outcomes at the event.
Five Wesley Nursing Professors Selected as Top Nurses
Posted May 21, 2018

Several Wesley College Nursing Faculty were selected as Delaware Today Top Nurses 2018. The Delaware Nurses Association (DNA) with Delaware Today Magazine conducted a survey on its website. The survey requested feedback from Delaware-licensed nurses across the state to select the best candidates in various areas of practice.
Student's Nonprofit Board Experience Serves as Springboard to New University Club
Posted May 16, 2018

Imagine what you could learn as an undergraduate student working alongside a diverse group of leaders drawn from the region's business community. That's what students like Finance major Alona Kornberg gain through participation in the Nonprofit Board Experience offered by the College of Business. In this two-semester experiential course, Alona, a Cohen Scholar and student-athlete, served on the board of directors of the Western Massachusetts chapter of the American Red Cross.
"Working with board members of American Red Cross, I was able to see firsthand the struggles that nonprofits face financially, and especially with the American Red Cross, with a shortage of volunteers," said Alona. "These challenges taught me that you really need to think outside the box to create solutions where answers seem scarce."
In the spring semester of the experience, Alona was assigned to the Volunteer Subcommittee, a role that inspired her to start a Red Cross Club on campus. "Working with the Red Cross was an eye-opening experience into the need for volunteers to lead nonprofits," she says. "The best part of the course was the opportunity to meet new people who shared the same view as I did about helping others who experience hardships."
Alona encourages other charities to open their boards to students whose perspectives, creativity, and energy can help them achieve their goals.
ONU receives National Science Foundation grant to fund scholarships for engineering education, math education students
Posted May 11, 2018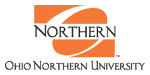 Ohio Northern University has received a substantial grant from the National Science Foundation (NSF) to fund scholarships for students in the third and fourth years of the University-s engineering education and math education programs. The five-year grant, which began May 1, is initially for $777,000 and is expected to eventually total approximately $1.2 million. The funding source is the Robert Noyce Teacher Scholarship Program.