Education News From Market Cap & Gown
News From Our Member Colleges And Universities
Back to the Studio
Posted March 26, 2019

Eight years after making her live television debut as a student reporter on a New England Cable News (NECN) Suffolk in the City segment, Breana Pitts was back on camera in Studio 73. This time it was in her role as a reporter for WBZ, filming a piece for the CBS affiliate's #inspiration series.
Field Trip Leads to Job in MIT Nuclear Lab
Posted March 26, 2019

A recent class field trip to the MIT Nuclear Reactor Laboratory piqued first year chemistry student Aleksey Demidenko's interest. The flyer he picked up on his way out just might change his life.
Demidenko took the flyer – advertising a nuclear-operator-in-training position – back to his dorm, applied, and was hired.
PSC Announces Transfer Agreement with Green Mountain College
Posted March 21, 2019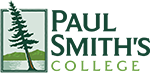 Paul Smith's College has finalized a transfer agreement with Green Mountain College in Poultney, Vt., which announced Wednesday, Jan. 23, that it will discontinue operations at the end of the spring 2019 semester.
Both colleges are collaborating to create seamless transfer pathways to foster student success. Included in this is a tuition guarantee for students who apply by Sept. 1 for the 2019-20 academic year. Financial aid packages for these students will ensure that net tuition is equal to or less than the tuition billed by Green Mountain College in 2018-19.
Also, credits earned by students at Green Mountain are easily transferable to Paul Smith's for students in good standing. An application fee for prospective transfer students will not be charged.
"Paul Smith's College has a long history of providing education opportunity to students with a strong emphasis on environmental consciousness and hands-on teaching," said Nicholas Hunt-Bull, provost of Paul Smith's College. "In this we share a great deal with Green Mountain College, along with many similar programs and many faculty and staff friendships. The Paul Smith's community is deeply saddened by the need for Green Mountain to close, and hopes to be able to help as much as possible at this difficult time."
Students can choose from more than a dozen academic programs to complete their bachelor's degree requirements on time. Those which might be of particular interest to students currently enrolled at Green Mountain include biology; environmental studies; natural resource conservation and management; hotel, resort and tourism management; sustainable communities and working landscapes; psychology; recreation, adventure education and leisure management; and integrative studies.... To read more click the link!
Arbor Day Foundation Honors Paul Smith's College with 2018 Tree Campus USA Recognitition
Posted March 21, 2019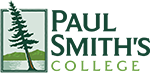 Paul Smith's College was honored with 2018 Tree Campus USA® recognition by the Arbor Day Foundation for its commitment to effective urban forest management.
"Tree Campuses and their students set examples for not only their student bodies but the surrounding communities showcasing how trees create a healthier environment," said Dan Lambe, president of the Arbor Day Foundation. "Because of your school's participation air will be purer, water cleaner and your students and faculty will be surrounded by the shade and beauty the trees provide."
The Tree Campus USA program honors colleges and universities for effective campus forest management and for engaging staff and students in conservation goals. Paul Smith's College achieved the title by meeting Tree Campus USA's five standards, which include maintaining a tree advisory committee, a campus tree-care plan, dedicated annual expenditures for its campus tree program, an Arbor Day observance and student service-learning project. Currently there are 364 campuses across the United States with this recognition.
"The Tree Campus USA designation is certainly a good thing for Paul Smith's College," said Randall Swanson, professor and coordinator of the Arboriculture and Landscape Management program at the college. "Maintaining that designation will require a dedicated effort in the coming years. The students in the program will participate by helping to provide the needed tree care for campus trees during lab sessions. The combined efforts of our forestry students and facilities department staff will help us meet the Tree Campus USA requirements while providing quality care for our campus trees."
The Arbor Day Foundation has helped campuses throughout the country plant thousands of trees, and Tree Campus USA colleges and universities invested more than $51 million in campus forest management last year. More information about the program is available at arborday.org/TreeCampusUSA. ... To read more click the link!
Paul Smith's announces sustainability energy initiatives
Posted March 21, 2019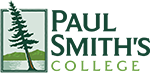 Paul Smith's College has recently expanded its options for energy sourcing, enabling college officials to balance the use of energy on campus while also supporting the regional economy. PSC has recently joined the Feel Good Heat Initiative, coordinated by the Northern Forest Center, as well as made an agreement to receive electric power from a hydroelectric plant in St. Regis Falls. These two partnerships complement the college's existing use of pellet fuel sourced locally in Massena.
The Feel Good Heat Initiative promotes economic and community vitality as well as strong forest stewardship in the states of Maine, New Hampshire, Vermont and New York, by promoting automated wood heat — whole-building, integrated wood pellet boiler systems that can replace an oil or propane boiler.
"By transitioning to automated wood heat, institutions, businesses and homeowners in New York can keep their heating dollars at home and support local jobs and local businesses while also reducing greenhouse gas emissions," said Leslie Karasin, the Adirondack program manager for the Northern Forest Center. "We applaud Paul Smith's College for making a commitment to helping us promote this opportunity, which is such a great fit for the forest-based economy that the college celebrates. We encourage everyone in the area to check out feelgoodheat.org to learn more about no-fuss options to heat with local wood pellets."... Click the link to read more!
Paul Smith's College - Natural Science in the news
Posted March 21, 2019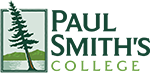 Faculty members Celia Evans, Curt Stager and Lee Ann Sporn comprise an expert panel on climate change at the Adirondack Park Agency in Ray Brook, N.Y.: 'We're a force of nature': Experts talk climate change at Adirondack Park Agency meeting
The Adirondack Explorer digs into the critical role Paul Smith's College and the Adirondack Watershed Institute play in monitoring Lyme disease in North Country ticks: As ticks and disease spread north, monitoring is threatened
The Adirondack Watershed Institute tested hundreds of private wells and found that over half of those which receive runoff from state roads contain concerning levels of road salt: As winter sets in, environmental groups keep road salt in spotligh
Science-minded High Schoolers Offered College-level Courses at North Park University's Summer Science Academy
Posted March 15, 2019

Back by popular demand, North Park University will open its state-of-the-art science facilities to high schoolers who enroll in our Summer Science Academy, June 17–July 11. Now in its fourth year, the Summer Science Academy will offer credit-bearing, university-quality instruction in a supportive, enriching environment.
"All the experiments were very interesting. I had a lot of fun, along with learning a lot," said one 2018 student participant.
New to Summer Science 2019 is Forensic Chemistry, a perfect opportunity to experience North Park's Chemistry Instrumentation Laboratory. Students learn the chemistry behind techniques utilized in examining physical evidence from crime scenes. Like all Summer Science courses, Forensic Chemistry will use hands-on, experiential learning.
Dominican University Receives Clare Boothe Luce Scholarships for Women Interested in Sciences
Posted February 8, 2019

Dominican University is pleased to announce receipt of $300,000 in scholarship funds from the Henry Luce Foundation's Clare Boothe Luce Program. The funding will support four two-year, full-ride undergraduate scholarships for young women pursuing study in chemistry, mathematics and computer sciences during their junior and senior years. Scholarships will be awarded to two students during the 2019-2020 academic year and two students in the 2020-2021 academic year.
In addition to full tuition and fees, the Clare Boothe Luce scholarships cover room and board, books and supplies, personal expenses and summer research opportunities. Recipients also receive one-on-one mentoring from faculty advisers dedicated to helping female students graduate with a purpose and plan for the future, including working in the field, teaching or pursuing advanced graduate studies.
Richardson Foundation Funds $4.1 Million Limestone College Project Honoring Prevatte
Posted February 5, 2019

At a special groundbreaking ceremony held on Saturday, April 14, Limestone officials announced the "Bob Prevatte Athletic Complex" project that will expand and enhance the facilities at the Gaffney-based private liberal arts college.
In addition to new "Bob Prevatte Athletic Complex" entrances and signage, the gift in honor of Richardson's friend and mentor will provide aesthetic enhancements and many new elements to the campus. Some of those include a new artificial turf field, permanent seating at Saints Field (which hosts lacrosse, soccer, and field hockey), community gathering spots, improved campus parking, and more. New walkways and bridges will physically connect the academic portion of Limestone's property to the athletics complex, providing a true overall campus feel. "This gift will enable us to improve upon and further develop our current athletics facility, while forever telling the story of Bob Prevatte – the coach, the educator, the mentor, and the legend," said Limestone President Dr. Darrell Parker.
New Library & Student Center Groundbreaking Coming In Early 2019
Posted February 5, 2019

Limestone College will soon construct a new $18 million building on campus that will be home to both a library and student center. A groundbreaking ceremony for the 65,000-square-foot facility is expected to take place early in 2019, and the anticipated completion date is the fall of 2020 when the school's name will change to Limestone University. The project's conclusion will also coincide with Limestone's 175th anniversary.