Education News From Market Cap & Gown
News From Our Member Colleges And Universities
Wagner College named one of America's best colleges in new Princeton Review guide
Posted May 23, 2019

Wagner College was named one of America's best colleges in the Princeton Review's new "Best 384 Colleges" guide, which was released today.
Special kudos went to the Wagner College Theatre program, which was ranked Number 5 in the nation.
"The quality of our programs, the dedication of our faculty, and our focus on combining theory and practice make Wagner, year after year, one of America's best colleges," said Jeffrey Kraus, Wagner College provost and vice president for academic affairs.
Only about 15 percent of America's 2,500 four-year colleges are profiled in the "Best 384 Colleges" book, which is the Princeton Review's flagship college guide. It includes detailed profiles of the colleges with rating scores for all schools in eight categories, based on the Princeton Review's surveys of students attending the colleges.
In its overall profile on Wagner College, this year's Princeton Review "Best 384 Colleges" guide quotes extensively from students surveyed for the book. Wagner students describe the college as a "tight-knit and fun, yet academically challenging" liberal arts school. The school is "in the perfect location with a surplus of unique resources" and is composed of "an excellent and vibrant community that supports its students every step of the way." The "commitment the faculty and staff have for the student body is outstanding." Students universally agree that Wagner "lets you experience all different types of subjects by following the concept: learning by doing."
Wagner grads' earnings in top 11%
Posted May 23, 2019

Wagner College was highly ranked in the 2018 PayScale college alumni salaries study:
PayScale defines "20-year net ROI" as the "difference between 20-year median pay for a bachelor's grad and 24-year median pay for a high school grad, minus total 4-year cost."
This is the ninth year PayScale has released college and university alumni salary rankings, and the seventh year Wagner College has appeared in the rankings.
PayScale's ranking for Wagner College was based on a sample of 220 alumni salaries.
Wagner College introduces Dance Education major
Posted May 23, 2019

This fall, Wagner College will begin offering a new major in Dance Education, building on the strength of its nationally renowned Wagner College Theatre program, which recently celebrated its 50th anniversary.
"The new major will cultivate dance artists of the highest caliber, who will be multidimensional in their scope of dance studies and pedagogy, who will work toward building a diverse and inclusive dance community," says the description of the new major in the Wagner College Catalog. "The Dance Program at Wagner College works to foster excellence in dance and the best values of the citizen-artist."
For many years, dance instruction has been a major part of Wagner College's theater performance major. The department already offers a dance minor.
"Currently, there are over 300 students enrolled in dance classes at Wagner College," said Rusty Curcio, head of dance for the Wagner College Theatre program and guiding light for the new Dance Education major.
Several WCT graduates have been dance captains for some well-known Broadway shows, including Renee Marino at "Pretty Woman," Katie O'Tooleat "Jersey Boys," Olivia Puckett at "Dear Evan Hansen," according to Wagner College Theatre head Felicia Ruff.
Wagner College introduces Environmental Studies major
Posted May 23, 2019

This fall, Wagner College will begin offering a new major in Environmental Studies, building on the strength of its existing minor in Environmental Studies.
"We have a number of students interested in serving others and making the world a better place," explained Celeste Marie Gagnon, head of the Anthropology Department. "This major equips students like that to bring an environmental perspective to bear on world problems."
"A lot of other colleges have developed programs like this over the last 10 years," added biology professor Elizabeth Suter.
Video: Film producer Michael Tadross '72 gives master class
Posted May 23, 2019

Michael Tadross has played a pivotal role as a leading figure in the film industry for the last 30 years. He has most recently produced "Ocean's Eight," a Warner Bros. film starring Sandra Bullock, Cate Blanchett, Anne Hathaway and Rihanna. Other Warner Bros. films Tadross has produced include "Sherlock Holmes" starring Robert Downey Jr. and Jude Law; "Run All Night," starring Liam Neeson; "Cop Out," starring Bruce Willis and Tracy Morgan; "Winter's Tale," starring Colin Farrell and Russell Crowe; "Arthur," starring Russell Brand, Helen Mirren and Greta Gerwig; and "I Am Legend," starring Will Smith, one of the highest-budgeted science fiction movies to be entirely filmed in New York City. Earlier in his career, for Warner Bros., he produced "The Devil's Advocate," with Al Pacino and Keanu Reeves; "Jack Frost," starring Michael Keaton; and "Eraser," with Arnold Schwarzenegger, Vanessa Williams and James Caan.
Professor Pawk is 'Genie' in Broadway's 'Beautiful'
Posted May 23, 2019

Michele Pawk, a Wagner College Theatre professor and Tony Award-winning actress, began playing the role of Genie Klein, Carole King's mother, in the Broadway production of "Beautiful" on April 2.
Pawk was hired for the role by "Beautiful" producer Paul Blake, former long-time executive producer at The Muny in St. Louis, the country's oldest and largest outdoor theater.
Thomas Juneau named director of choral activities
Posted May 23, 2019

Wagner College is pleased to announce that Thomas Juneau will be its new director of choral activities, starting his full-time duties this coming fall. He has been a part of the Wagner community, as choir director, since last fall.
Juneau earned his Doctor of Musical Arts in Choral Conducting degree from Rutgers University. Before coming to Wagner College, he was the director of choral activities at Saint Joseph's University in Philadelphia. He has also served as the music director at Summit Chorale and Saint Joseph's Church.
Four engineering students selected as prestigious University Innovation Fellows
Posted May 21, 2019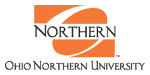 Four Ohio Northern University students have been selected as University Innovation Fellows (UIF) by Stanford University's Hasso Plattner Institute of Design. The students, who are enrolled in the T.J. Smull College of Engineering, are Anne Major, Brittney Masters, Todd Federici and Will Sierzputowski.
Outreach efforts allow pharmacy students to make impact on region, prepare for professional pursuits
Posted May 21, 2019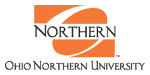 Service learning is an integral component of the college experience for students in the Ohio Northern University College of Pharmacy as part of the University's emphasis on developing well-rounded students who impact their professions and communities.
Klondike Revealed 2019
Posted May 21, 2019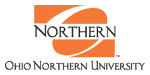 Meet the graduating seniors* who embodied the bear.
Being the Ohio Northern University mascot, Klondike, is such a closely guarded secret that not even the portrayer's closest friends and family know the truth. A student Klondike is only allowed to reveal themselves upon graduating, so with Commencement right around the corner, we thought we'd help these students step out of the suit one final time.