Education News From Market Cap & Gown
News From Our Member Colleges And Universities
Alumni Network Interviews
Posted January 16, 2019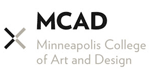 MCAD alumni have many opportunities to connect with each other, enjoy special benefits, and share their stories with the greater MCAD community. Read on to learn about our alumni including Walt Disney Animator, Andrew Chesworth (https://mcad.edu/alumni-careers/andrew-chesworth).
MCADians Awarded 2019 MSAB Grants
Posted January 16, 2019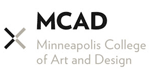 Every year, the Minnesota State Arts Board awards project grants to artists at all stages of their careers. We are pleased to announce that this year several MCADians have been selected as recipients of MSAB grants.
Minnesota Black Fine Art Show to Tour the State
Posted January 16, 2019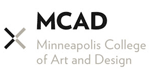 The Austin Area Arts is currently hosting its first ever exhibit of the Minnesota Black Fine Art Show featuring Bill Jeter '98, MFA.
This show is presented in partnership with Obsidian Arts and funded by the Minnesota State Arts Board. After showing for nine weeks in Austin, the show will continue around the state and be on view in Duluth, St. Cloud, Mankato, and Minneapolis.
Jeter is a New Jersey-native multimedia artist who has been a Minnesota resident for thirty-four years.
Roman Verostko and the Cloud of Unknowing A Retrospective Exhibition
Posted January 16, 2019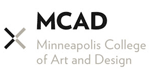 Roman Verostko (born 1929), an emeritus professor at MCAD who taught for twenty-six years and served in numerous administrative capacities, is an internationally-recognized figure in the development of generative, algorithmic art. Unlike many of his contemporaries who came from engineering and computer science backgrounds, Verostko was a Benedictine monk at Saint Vincent Archabbey and a professionally-trained painter and scholar well-versed in the history of art, philosophy, logic, and theology before he started to work with electronic and digital media in the late 1960s.
MCAD Self-Portraits at Spyhouse on Nicollet
Posted January 16, 2019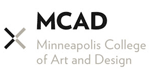 This winter, MCAD student self-portraits are gracing the walls of neighborhood coffee shop Spyhouse Coffee Roasters on Nicollet Avenue.
Interview with MCAD Product Design Major Bryan
Posted January 16, 2019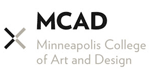 Product design major Bryan Lincecum, a sophomore at MCAD, spent last summer interning at Electronic Theater Controls.
One 2 Another
Posted January 15, 2019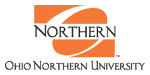 Sister 2 Sister is the latest student organization to bring familiarity to the ONU experience.
From Worms to Humans
Posted January 10, 2019

Imagine looking through a microscope counting the backwards and forwards movements of about 130 tiny worms per week, all while carrying a full-time science course load.
This is how Lily Johnsky occupied her time for two years, beginning as a first-year student.
Model UN Club Earns Awards as Members Learn Marketable Skills
Posted January 10, 2019

From the playground to the office and even in the United Nations, there's one question that can determine success or failure: Do people want to work with you?
Tuning in to the College Experience
Posted January 10, 2019

Music has a unique ability to stimulate the brain; it taps into human emotions; most people enjoy it. And first-year students at Suffolk are discovering that it provides a fun way to fine tune the skills they need to succeed in college.