Education News From Market Cap & Gown
News From Our Member Colleges And Universities
U.S. News Declares Western New England a "Best Value"
Posted September 12, 2018

Western New England University receives multiple recognitions in the latest edition of U.S. News and World Report's 2019 "America's Best Colleges," an in-depth look at more than 1,800 institutions of higher education nationwide.
Along with its traditional place among the top tier of Regional Universities in the North, Western New England was included in such categories as Best Value Schools, Best Undergraduate Engineering Programs, and A-Plus Schools for B students.
"For the second consecutive year, the fall semester started with a record number of full-time undergraduate students on campus," said Bryan Gross, Vice President for Enrollment Management and Marketing. "Students, families, and our peers have taken note of the investments the University has made, like our new University Commons dining facility, increased financial aid, and better technology designed to provide students with a transformative yet affordable education."
The U.S. News rankings focus on measures of academic excellence, with schools evaluated on hundreds of data points covering up to 16 measures of academic quality. Individual colleges and universities are compared with institutions that share similar characteristics and academic missions. Western New England ranked 68th this year amongst the nearly 200 institutions in the Best Regional Universities – North category.
Moving Parts
Posted September 7, 2018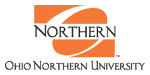 In the real world, an engineering project is not cut and dried. Not everything is straightforward, the client's needs are first and foremost, and timelines are often dynamic. It's a whole different feel than completing an assignment on a syllabus.
That's why Ohio Northern University's T.J. Smull College of Engineering invests so deeply in its senior capstone projects. Unlike any other undergraduate project, the yearlong capstone course gives students a chance to implement the technical and nontechnical skills they have learned in order to solve real problems for real clients. The students themselves manage the entire project, tackling the entire process from start to finish – research, calculations, assembly, testing and product finalization.
Down Under
Posted September 7, 2018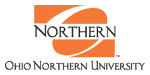 Hiking to the top of a scenic peninsula, bonding with friends over a rugby game and learning to drive on the left side of the road – this is just a taste of the experience senior accounting student Katie Kurtz had as an international intern this summer.
Kurtz spent four weeks as an accounting intern with Ernst & Young in Christchurch, New Zealand. It was an incredible opportunity for personal and professional growth, especially for a student who was nervous when she first learned about the Dicke College of Business Administration's requirement that its students complete at least one internship before graduating.
University Welcomes Record Number of First Year Students
Posted August 29, 2018

Western New England University ushered in a new academic year by welcoming the largest number of first year students in the institution's history.
More than 900 freshman and transfer students are expected on the first day of classes Monday, August 27. Many of them arrived on campus Friday, moving into residence halls, meeting with peer advisors, and attending the traditional year-opening Fall Convocation with the faculty.
Incoming students hail from 372 public and private high schools spanning 20 states and 16 foreign countries.
"This is a campus, as you will quickly learn, that welcomes, supports, and embraces all students regardless of differences in appearance, manner, ideas, culture, ethnic heritage, sexual orientation, or personal belief," President Anthony S. Caprio told students in his Convocation address.
Along with being the largest incoming class, Caprio noted that it is also the most academically impressive group, with diverse experiences and the highest average SAT scores in the University's history. Many of the newest students are already part of the Golden Bear family, as 23 have a parent who graduated from Western New England, 15 have a sibling, and 135 have grandparent, aunt, uncle, or cousin who earned a degree.
Whether they are first-generation Western New England students or not, incoming students arrive at an auspicious time in the history of the University, which started out in 1919 as a branch of what was then Boston's Northeastern College.
"There have been many adventuresome pioneers in the history of this great institution, and you are the newest pioneers, all of you here today," said Caprio. "We all share the responsibility to shape our new destiny, especially as we embark upon our Centennial Celebration in the calendar year 2019."
ONU lauded as best in state for employment rates of recent graduates, confirming value of distinct ONU education
Posted August 7, 2018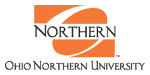 Ohio Northern University has been lauded as the best in the state for preparing students for success in their careers by the career-guidance site Zippia.
According to Zippia's rankings, ONU is first in Ohio and third in the nation with a placement rate of 95.5 percent. The site gauged employment rates for graduates a decade after graduation.
The Writing Is On The Wall
Posted July 30, 2018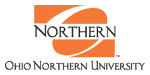 Regional and national rankings prove an ONU education is a worthy investment
Ohio Northern University may be a small, remote private university in Ohio, but our impact and prestige are recognized both regionally and nationally. We've got the stats to prove it:
Pressing Start
Posted July 30, 2018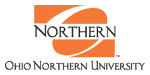 Ohio Northern University's long history of athletic prowess is about to enter a whole new era. Esports is the newest, fastest-growing trend to hit collegiate athletics, and ONU is excited to announce it will launch an official varsity esports team in fall semester 2019.
La Salle University Partners with Raritan Valley Community College for Dual Admission
Posted July 19, 2018

La Salle University and Raritan Valley Community College (RVCC) today announced a partnership for dual admission, starting in Fall 2018. Students who complete their Associate's Degrees at RVCC may transfer to La Salle to complete the remaining coursework to earn their Bachelor's Degrees in selected fields of study. Raritan Valley Community College joins Bucks County Community College, Camden County College, Community College of Philadelphia, Delaware County Community College, Harcum College, Manor College, Mercer County Community College, Montgomery County Community College, Rowan College of Gloucester County, and recently-added Valley Forge Military College in dual admission agreements with La Salle University.
Alumni Jacob Smolinski and Mark Lynch Present Short Film "College Graduate" at Cannes International Film Festival
Posted July 19, 2018

La Salle University congratulates Jacob Smolinski, '17, and Mark Lynch, '17, on the screening of their short film "College Graduate" at the Court Métrage during the 71st Annual Cannes International Film Festival. Of the 31 student films chosen for this prestigious honor, Smolinski and Lynch are the only students from a Philadelphia university to represent the Campus MovieFest showcase.
Wagner named 1 of only 50 nationwide 'Colleges That Create Futures' by Princeton Review
Posted July 11, 2018


Wagner College is one of the nation's best institutions at offering its undergrads both outstanding academics and outstanding experiential learning opportunities, according to the Princeton Review. The education services company profiles the school in the second edition of its book, "Colleges That Create Futures: 50 Schools That Launch Careers by Going Beyond the Classroom" (Penguin Random House / Princeton Review, May 2, 2017).
Out of nearly 1,000 colleges that the Princeton Review considered for this book, the 50 schools that made the cut comprise only about 2% of the nation's approximately 3,000 four-year colleges. The Princeton Review chose the 50 schools based on data from the company's surveys of administrators and students at hundreds of universities between 2015 and 2017. The school selections and narrative profiles drew on feedback from more than 14,000 current students and 232 interviews with current faculty, administrators, and alumni.