Education News From Market Cap & Gown
News From Our Member Colleges And Universities
Lincoln College Joins NAIA Conference
Posted April 26, 2019

Lincoln College celebrated its long-anticipated acceptance into the National Association of Intercollegiate Athletes (NAIA) with a "Game On" rally Wednesday, April 18. The rally featured coaches, student athletes, pep talks from Lincoln College President David Gerlach and Athletic Director Mark Perdue and special recognition of the men's volleyball team, which captured the national championship April 14 in St. Louis.
"This is a major accomplishment and a critical step in returning to our roots as a four-year university," Lincoln College President David Gerlach said. "Beginning next fall, our student athletes will be able to compete for a full four years. Our fans, who have been strong supporters of our athletes will now get to follow our athletes throughout their college careers."
"Having the opportunity to help make the transition to the NAIA was one of the things that most attracted me to Lincoln College," said Mark Perdue, who was recently appointed Athletic Director for Lincoln College. "This will benefit the college and our fans, but most important of all, it will be a terrific opportunity for our students. So many of our students have said they want to remain at Lincoln College, but they also want to continue to play sports in their junior and senior years. Now they will be able to do that."
The National Association of Intercollegiate Athletics (NAIA) gave formal approval to Lincoln College's application at their annual convention in Kansas City April 15. Lincoln College was one of eight institutions approved, bringing the total number of NAIA member institutions to 253.
"Lincoln College has a strong tradition of outstanding student athletes. We had 37 Academic All-Americans last year and our core values fit in very well with those of the NAIA," Perdue said.
eSports Now Available at Lincoln College! Scholarships Available.
Posted April 26, 2019

Lincoln College is adding the collaborative online gaming activity known as eSports as an officially sponsored club sport for the 2019-2020 season.
Lincoln College Students Compete at International Business Competition
Posted April 26, 2019

Business students from the MacKinnon School of Business at Lincoln College attended the International Accreditation Council for Business Education's (IACBE) Annual Conference and Assembly Meeting in Las Vegas, Nevada, April 8-11.
For the meeting, Lincoln College was just one of eight student teams from the United States, Germany, and Guam chosen to compete in the annual live business case competition.
Lincoln College Students Named Best in Nation for Broadcasting
Posted April 26, 2019

The radio play-by-play duo of Nik Jackson and Adam Hoffman have been recognized as the best in the nation among college radio broadcasters. The two Lincoln College students took the honor of "Best Men's Basketball Play-by-Play" at the 79th annual Intercollegiate Broadcasting System Conference on Saturday, March 2, in New York City.
Lincoln College Announces New Price Match Program
Posted April 26, 2019

"It's really quite simple," Gerlach said. "If you receive a better financial aid package from another qualifying college or university, provide us with a copy of your competing financial aid award letter. If you meet all eligibility requirements, Lincoln College attempts to not only match the net price of your competing offer but may include an additional $2,000 award ($1,000 per semester) in your Lincoln College financial aid package."
The Price Match Program reflects Lincoln College's commitment to providing a quality education at an exceptional value, allowing students to qualify to attend at less than the price offered by competing institutions.
The program will launch for new full-time students, both freshmen and transfer students, enrolling in the fall of 2019.
Choose to Reuse
Posted April 24, 2019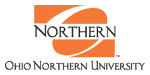 A year after McIntosh Dining Hall's massive renovation, the way Ohio Northern University students and faculty eat on campus continues to change for the better.
When we think about healing something as large as an entire planet, it may seem counterintuitive to think small. But the way ONU assistant professor of civil and environmental engineering Lauren Logan sees it, if all of us can start with a small change to our behavior when it comes to limiting our waste footprint, together we can make a massive impact toward sustainability.
Political science and statistics student earns prestigious Newman Civic Fellowship
Posted April 9, 2019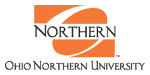 In recognition of her community engagement, Ohio Northern University student Hannah Ray has been selected as a Newman Civic Fellow. Ray is among 250 students nationwide to earn the one-year fellowship, which is sponsored by Campus Compact, a group working to advance the public purposes of higher education.
Earning Potential
Posted April 5, 2019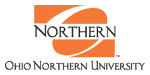 Good news for those considering Ohio Northern University: Not only will you be able to get a job, but there's a good likelihood, for certain majors, that you will be getting paid a high salary to do that job. National statistics point to ONU as a place to earn a valuable degree that will get you a high-paying job.

Pass It On
Posted April 5, 2019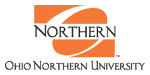 If you could look out and glimpse into the future, what would you see? For a group of Ohio Northern University engineering students, it would look like a recent outreach event that took place at Lima City Schools' South Science and Technology Magnet.
Webber Adds Special Education and Middle Grades at Florida Campus
Posted March 29, 2019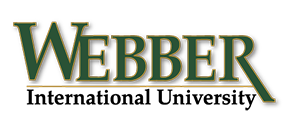 Webber International University is pleased to offer two new degrees in the field of education at its Babson Park, Florida campus. Students can now earn a B.A. in Middle Grades Education and a B.A. in Special Education based on the established curricula that have been offered for many years at Webber's branch campus, St. Andrews University, in North Carolina.
The Middle Grades Teacher Education Program
The program prepares candidates to teach adolescents in grades 6-9. Using current research and data regarding adolescent learners, candidates will develop the knowledge, skill and dispositions necessary to provide developmentally appropriate learning experiences for middle grades students via the general education curriculum. The Middle Grades Education pre-service candidates will show evidence of skills for leading students towards participation in society and toward careers. The program is designed to help pre-service teachers expand middle grades learner skills in communication, collaboration, critical thinking, and creative problem solving using a highly integrated approach to presenting the curriculum objectives.
The Special Education Program
The degree program is designed to prepare educators to teach children with mild disabilities via the General K-12 Curriculum. Through participation in additional courses, the program also offers an option for add-on certification in Gifted Education for any education major or licensure only candidate. Pre-service teachers in Special Education will develop the knowledge, skill and dispositions necessary to provide developmentally appropriate learning experiences for special needs students in special and general education settings. The pre-service Special Education teachers will show evidence of skills for leading students toward higher cognitive development stages.
Webber International University is currently accepting applications for these degrees and interested students can apply online here.