Education News From Market Cap & Gown
News From Our Member Colleges And Universities
La Salle University Partners with Raritan Valley Community College for Dual Admission
Posted July 19, 2018

La Salle University and Raritan Valley Community College (RVCC) today announced a partnership for dual admission, starting in Fall 2018. Students who complete their Associate's Degrees at RVCC may transfer to La Salle to complete the remaining coursework to earn their Bachelor's Degrees in selected fields of study. Raritan Valley Community College joins Bucks County Community College, Camden County College, Community College of Philadelphia, Delaware County Community College, Harcum College, Manor College, Mercer County Community College, Montgomery County Community College, Rowan College of Gloucester County, and recently-added Valley Forge Military College in dual admission agreements with La Salle University.
Alumni Jacob Smolinski and Mark Lynch Present Short Film "College Graduate" at Cannes International Film Festival
Posted July 19, 2018

La Salle University congratulates Jacob Smolinski, '17, and Mark Lynch, '17, on the screening of their short film "College Graduate" at the Court Métrage during the 71st Annual Cannes International Film Festival. Of the 31 student films chosen for this prestigious honor, Smolinski and Lynch are the only students from a Philadelphia university to represent the Campus MovieFest showcase.
Wagner named 1 of only 50 nationwide 'Colleges That Create Futures' by Princeton Review
Posted July 11, 2018


Wagner College is one of the nation's best institutions at offering its undergrads both outstanding academics and outstanding experiential learning opportunities, according to the Princeton Review. The education services company profiles the school in the second edition of its book, "Colleges That Create Futures: 50 Schools That Launch Careers by Going Beyond the Classroom" (Penguin Random House / Princeton Review, May 2, 2017).
Out of nearly 1,000 colleges that the Princeton Review considered for this book, the 50 schools that made the cut comprise only about 2% of the nation's approximately 3,000 four-year colleges. The Princeton Review chose the 50 schools based on data from the company's surveys of administrators and students at hundreds of universities between 2015 and 2017. The school selections and narrative profiles drew on feedback from more than 14,000 current students and 232 interviews with current faculty, administrators, and alumni.
Welcome, Bonner Summer Leadership Institute
Posted July 11, 2018

From June 5-8, Wagner College's Center for Leadership and Community Engagement — the CLCE — is hosting the 2018 Bonner Summer Leadership Institute (or SLI), the Bonner Network's largest annual event, bringing together 300+ students, administrators and faculty members representing 60 colleges and universities, along with national organization partners, for three days of workshops, discussions and networking.
Wagner tops in study abroad
Posted July 11, 2018

Wagner College is one of the top schools in the nation for study abroad, according to the latest Open Doors Report on International Exchange, produced by the Institute of International Education and the U.S. Department of State Bureau of Educational and Cultural Affairs. The report was released on Nov. 13.
In the Open Doors 2017 table showing "Leading Institutions by Undergraduate Participation in Study Abroad, 2015/16," focusing on colleges and universities granting master's degrees, Wagner College placed number 35 in the nation, with 37.8 percent estimated participation in study abroad.
To see the relevant table, visit the website of the Institute of International Education.
WCT alum Alex Boniello wins role in 'Dear Evan Hansen'
Posted July 11, 2018

Congratulations, Wagner College Theatre alumnus Alex Boniello '13!
Both Playbill and Broadway World reported today that Boniello, who made his Broadway debut as the Voice of Moritz in Deaf West's 2015 revival of "Spring Awakening," will succeed Tony nominee Mike Faist in Broadway's "Dear Evan Hansen" as the character Connor Murphy beginning May 15.
Workshop series: 'The Business of Film'
Posted July 11, 2018

This summer, Wagner College will expand from its home on Staten Island to offer learning opportunities in Manhattan's Financial District. Wagner's premier offering in a new borough of New York City will be "The Business of Film: Media Workshops," a series composed of three seminars:
Movie Development — Tuesday, July 17, 6 to 8 p.m.
Film Financing — Wednesday, July 18, 8 to 10 a.m.
Distribution & Marketing — Thursday, July 19, 8 to 10 a.m.
Taking Charge
Posted July 2, 2018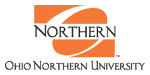 Any successful coach will tell you that knowing how to motivate others is essential to their line of work. It's about pushing people to their limits, demanding from them their very best, in a way that doesn't crush their spirit. Coaching takes a lot of drive, determination, patience, positivity and energy. Senior exercise physiology majors and longtime friends Corey Briggs and William Rankin have long possessed these qualities, which have helped them succeed at more than just coaching.
Golden Bear Racing Team Gains Ground in BAJA SAE Competition
Posted June 6, 2018

As interest in BAJA racing competition heats up at Western New England University and on campuses around the globe, the Golden Bear Racing Team continues to stake its claim as a perennial contender. At the Baja SAE competition held April 19-22 in Mechanicsville, MD, the team finished 15th overall in a field of 100 competing universities, its highest ranking in program history.
In individual competitions, the team ranked 13th in Endurance, 15th in Suspension, 18th in Hill Climb, 24th in Maneuverability, and 45th in Acceleration. In the Suspension category, it was among just 24 vehicles able to complete the course. "This was a historic year for the program, it marked the first time that a car was designed, manufactured, and then competed all in one academic year," said team Captain ZeCarlos Roxo. "And we didn't just compete, we excelled, by finishing 3 of the 5 dynamic events with the highest team ranking in our short four-year history."
Next Step
Posted May 31, 2018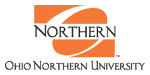 Not everybody gets to become their hero. Recent graduate and biology major Dustin Rieman, BS '18, will be one of the lucky few.
Rieman has used a prosthetic leg for most of his life. At age 3, his right leg was amputated below the knee following an accident. His parents were told that he might never be able to walk again, that he could be limited in many ways for the rest of his life. It was a challenging prognosis for a child with his entire life ahead of him, but he wasn't about to let it stop him from reaching his full potential.