Tuition Rewards News
March 29, 2011
Carroll College Joins Tuition Rewards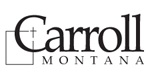 Student-centered and affordable, Carroll College (Helena, MT) has become the first Montana member of Tuition Rewards, expanding our enrollment consortium of private colleges & universities to 45 states. Carroll (Helena, MT) becomes the 68th participating Catholic college.
Offering students proven success, Carroll's pre-med students have an average medical school acceptance rate of 85%. Nursing graduates post a 95% first-time pass rate on the RN examination. Civil engineering majors have a 90% first-time pass rate on the national Engineer-in-Training exam. These results illustrate the power of Carroll graduates to launch their careers and flourish in their professions immediately after earning their diplomas. This success extends to Carroll students in all majors, from business and accounting to computer science and teaching.
Because Carroll is small, with an enrollment of 1,450, students do not have to stand in line for professional opportunities or to enjoy access to internships and education-abroad opportunities. Distinctive to Carroll is its dedication to service learning and social justice through projects serving the local food bank, homeless shelter and schools.
Carroll wins big national recognition. Carroll math students have won top world ratings in the interdisciplinary and math modeling contest. The Carroll Talking Saints forensics team is ranked in the top ten nationwide and has won its regional championship for 21 straight years. In athletics, the Carroll Saints football team reigns as a six-time NAIA national champion
View More Recent News Stories