Tuition Rewards News
May 23, 2014
Lynn University Joins Tuition Rewards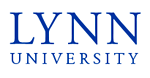 Lynn University, an innovative college based in Boca Raton, FL that attracts more than 2,000 students from 90 countries and nearly every state, has become the 9th Florida member of the SAGE Scholars Tuition Rewards® Enrollment Marketing Consortium. Lynn is consistently ranked among the top five most international schools by U.S. News and World Report's "America's Best Colleges."
Lynn's NCAA Division II Fighting Knights have won 22 national athletic titles, while Lynn's Conservatory of Music features a world-renowned faculty of performers and scholars. The school's Dialogues of Learning curriculum, award-winning iPad program and international student base help Lynn graduates gain the intellectual flexibility and global experience to fulfill their potential in an ever-changing world.
Lynn offers majors in Advertising and Public Relations, Aviation Management, Biology, Composition (Music), Criminal Justice, Drama, Elementary Education, Entrepreneurship, Environmental Studies, Event Management, Fashion and Retail, Film and Television, Forensic Science, Hospitality Management, International Business Management, Investment Management, Marketing, Multimedia Design, Multimedia Journalism, Performance (Music), Political Science, Psychology and Sports Management.
Special undergraduate programs include the Institute for Achievement and Learning (LD), Internships, Study Abroad and Lynn 3.0 (accelerated degree program). Lynn is home to the only Conservatory of Music in the South.
View More Recent News Stories