20th and The Parkway
Philadelphia PA, 19103
Established in 1848, Moore College of Art & Design is the first and only U.S. women's art and design college - and one of two in the world. Moore's campus, on the scenic Benjamin Franklin Parkway in Philadelphia within walking distance of three world-renown art museums, was designed and built explicitly to accommodate art and design students.
Moore students receive intensive, personalized instruction in small classes from creative professionals who will inspire and support you to achieve your goals, passions, and dreams. The College offers 8 BFA programs, including Animation & Game Arts, Art Education, Fashion Design, Fine Arts, Graphic Design, Illustration, Interior Design, and Photography.
A required, subsidized 240-hour internship plants the early seeds for career-focused education. 99% of students receive some financial aid as they prepare for inspiring, successful careers. Attesting to high job-placement rates, Moore's student loan default rate (4%) is well below the national average (13.4%).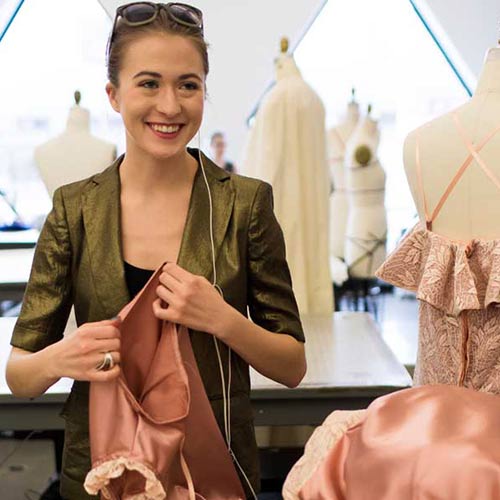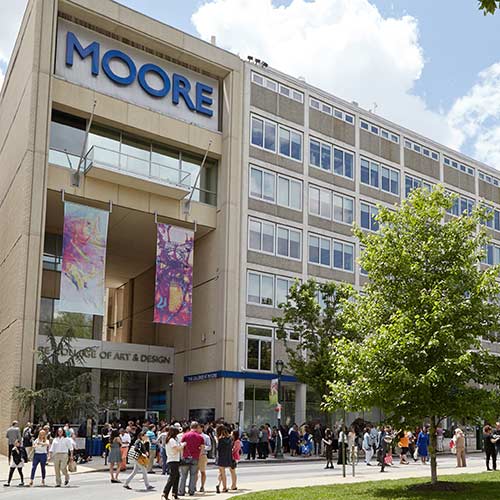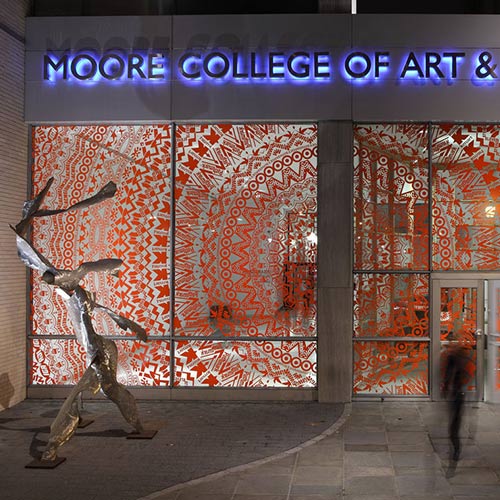 About

Moore is a 170-year-old art and design college located in the heart of Philadelphia—the first and only visual arts school for undergraduate women in the United States. We offer students an intimate, career-focused learning environment for those looking for future success in the growing and evolving fields and art and design. Moore's academic programs also include a selection of co-educational graduate, post-baccalaureate, and youth and adult continuing education programs, and we explore the vast field of contemporary art with an ongoing series of exhibitions and programs at The Galleries at Moore.
Mission

Moore College of Art & Design is dedicated to excellence in art and design. Founded in 1848, Moore is the first and only visual arts college for women in the United States. Through its undergraduate Bachelor of Fine Arts degrees for women and its coeducational Graduate Studies programs, Moore cultivates creativity, promotes scholarship and prepares its students for professional careers in the arts by emphasizing critical thinking, problem-solving, risk-taking, and strong communication skills. Moore is dedicated to producing graduates that distinguish themselves as leaders in their fields.