2 Washington St
Due West SC, 29639
Erskine College, located in Due West, South Carolina, has been preparing students to flourish in lives of learning, service and leadership for more than 175 years. With its heritage of thoughtful scholarship, Christian commitment and intentional community, Erskine offers a rich undergraduate experience — engaged students, great teaching, vibrant community and successful outcomes.
Ranked among the nation's best liberal arts colleges, Erskine provides an environment in which students can be challenged and inspired. Students work hard, think creatively and critically and explore options across a variety of disciplines. Erskine's small size means students can get to know just about everyone on campus, including professors, who can become mentors and friends.
The beautiful Erskine campus affords opportunities for fellowship and leadership through residence life, student government and a variety of student organizations — Christian ministries, literary and honor societies, service clubs and interest groups. Erskine is committed to Christian authenticity: what students learn and how they live are inseparable foundations for an excellent education.
Students can work with faculty members to craft a course of study that suits their individual strengths and career interests. Erskine encourages undergraduate research and enjoys an outstanding record of placing graduates in medical school, pharmacy school and related programs.
At Erskine, the unique talents, interests and contributions of each student really matter; each student helps to shape the experience for others. Erskine fields 17 intercollegiate teams in NCAA Division II as part of Conference Carolinas and also offers intramural and recreational programs. Additional membership in the NCCAA allowed Erskine to hoist national championship trophies this past year in men's golf and women's softball. A winning tradition both on and off the field make Erskine an excellent place to call home during your college years.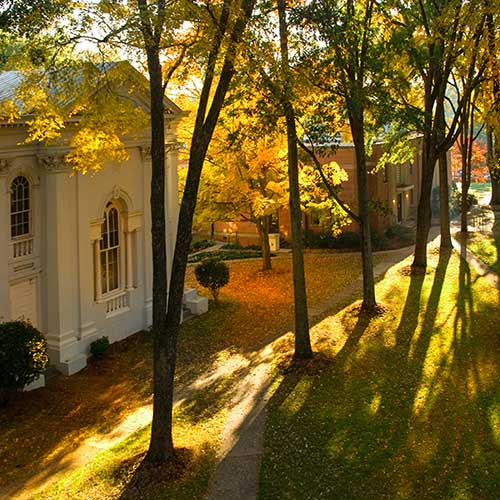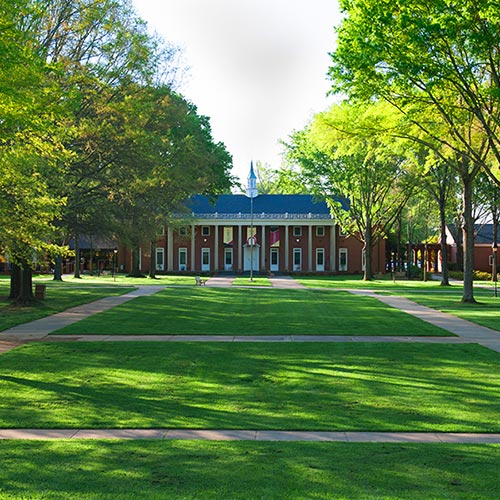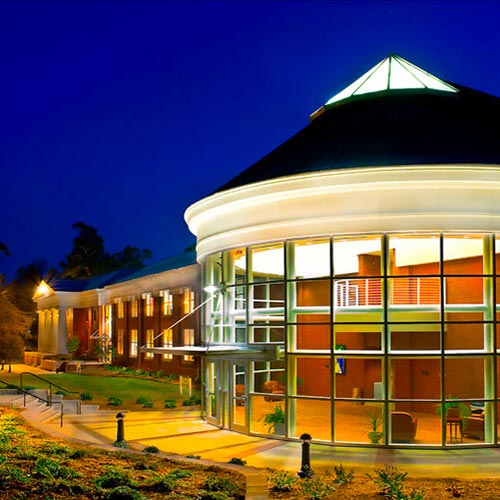 About

Erskine College is nestled in the academic village of Due West, a town of 1,200 residents located in historic Abbeville County, South Carolina, an area rich in colonial, Revolutionary War, and Civil War History. The town and the college, with a number of antebellum buildings, are listed on the National Register of Historic Places. An annual spring festival brings a large number of tourists to share in the cultural and historic heritage of the county.
Mission

The mission of Erskine College is to equip students to flourish by providing an excellent liberal arts education in a Christ-centered environment where learning and biblical truth are integrated to develop the whole person.