Stephens College Profile
1200 E Broadway
Columbia MO, 65215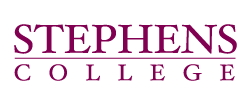 The second oldest women's college in the U.S., Stephens College, founded in 1833, celebrates educating women for the lives that await them.
Driven by a mission to "Learn. Grow. Lead.", the College has built a foundation for the 21st century by committing to hands-on experiential learning with BA, BS, and BFA degrees; with expanded degree programs in the health sciences and creative arts; and, with targeted investment in programs of study where top-quality educational experiences lead to meaningful professional careers.
We win prestigious national awards for our literary and style magazines. We have the #3 ranked theatre program in the U.S., a heavily awarded Equestrian program and an internationally ranked fashion program all in historic and state-of-the-art facilities.
Located in Columbia, Missouri - a top-ranked and vibrant college town home to 35,000 college students - we're also the #1 Pet-Friendly school in the Nation and among the safest as well. With an undergraduate, residential women's college focus, Stephens also offers online and graduate degrees, including an MFA in TV and Screenwriting (located in Los Angeles); a popular MEd Counseling program; and, a prestigious Masters of Physician's Assistant program with a 100% pass rate.
Our graduates range from top actors, scientists, business people, judges, designers, publishers, writers, and ambassadors. At Stephens, you join a network of "Susies" that are connected for life!