School of the Art Institute of Chicago Profile
36 S. Wabash Ave
Chicago IL, 60603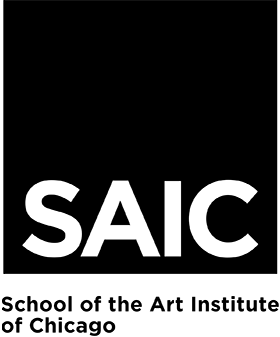 Founded in 1866, The School of the Art Institute of Chicago (SAIC) is one of the most historically significant accredited independent schools of art and design in the world. Our accolades are many-- we are ranked among the top ten art and design Schools in the world by QS World University Rankings; we were named "the most influential art college in the United States" by Columbia University's National Arts Journalism survey; and, we are ranked among the top 4 graduate fine arts programs in the nation by U.S. News and World Report.
Located in a world-renowned city, SAIC is distinct in providing an interdisciplinary curriculum, cutting-edge facilities, renowned faculty, exceptional resources including the Art Institute of Chicago, and the necessary freedom to develop as artists, designers and scholars. At the same time, we strive for a level of rigor, investigation, and cultural relevance that makes SAIC truly special.
Our students translate the most complex ideas into tangible forms - paintings, sculptures, films, performances, books, installations, inventions, buildings, community projects, and, more often than not, a combination of the above. Few schools in the United States provide such a broad range of possibilities.
Foremost, SAIC is about students. We are dedicated to providing a complete liberal arts education as well as the arts and design education that will serve our alumni throughout their multifaceted careers. We are delighted by your interest and sincerely hope that you will add your voice to the SAIC dialogue at such a critical point in the history of Chicago, the nation, and the world.