Member College Profile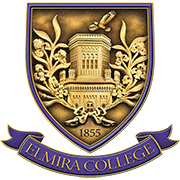 At Elmira College, students are more than a number. Small class sizes with individual attention in and out of the classroom create a learning environment in which students achieve their personal and professional goals. Our distinctive academic calendar and first-year experience offer students the chance to learn and grow on campus and abroad in ways uncommon at other institutions.
Elmira College students are afforded wonderful extracurricular opportunities in athletics and student organizations. By the time students commence from Elmira College, they have an education that will serve them the rest of their lives.