Member College Profile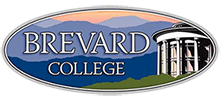 Located in the scenic Blue Ridge Mountains of Western North Carolina, Brevard College (Brevard, NC) is a small liberal arts college founded in 1853 that offers close to 40 distinctive majors and minors, including pre-professional programs in teacher licensure, pre-med/dentistry, pre-law and more.
Between classes, many of our 650+ students spend time outdoors camping, kayaking, hiking and rock climbing in our 157,000-acre natural classroom and student playground - the Pisgah National Forest. Brevard has created partnerships with organizations such as the Appalachian Center for Environmental Education.
On campus, you'll find 19 NCAA Division II sports, an active intramurals program and more than 30 student clubs and organizations devoted to everything from music to math to service. Just a short stroll from campus, you'll find downtown Brevard where students dance with friends or join in on jam sessions at open-mic nights. When you're ready for a change of pace, Asheville's renown art and music scene is just a short drive away.