Ohio Northern University Profile
525 S. Main Street
Ada OH, 45810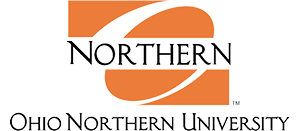 Ohio Northern University (ONU) has a 94 percent job and graduate school placement rate. Its long-standing success is partly because of excellent professors, partly because of ambitious students, and partly because the University has always been rooted in the future.
At ONU, students move toward a career long before they graduate – and ONU's alumni successes prove it. With more than 70 top-ranked programs and numerous opportunities outside the classroom, any path our more than 3,100 students choose at ONU will be grounded in concrete applications for the future.
Established in 1871 and comprised of five colleges (Arts & Sciences, Business Administration, Engineering, Pharmacy, and Law), ONU's 342-acre, residential campus in Ada, Ohio is made up of more than 60 modern residences and academic buildings and provides a vibrant campus experience.