Member College Profile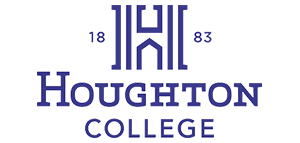 Houghton College, a liberal arts college affiliated with the Wesleyan Church, is located within an hour's drive of Buffalo and Rochester (NY). Houghton is a Christian Learning Community that emphasizes preparation of students to become future leaders. A combined focus on spiritual development, academic preparation and cross-cultural learning is what shapes the Houghton Experience that helps develop conviction, compassion and character.
Nearly 50% of Houghton students study abroad in locations such England, Spain, Rwanda, and Tanzania. 1,000+ undergraduates representing 40 states and Canadian provinces and 25 foreign countries comprise Houghton's student body. Houghton's most popular majors include Education, Biology, Music and Business.