Member College Profile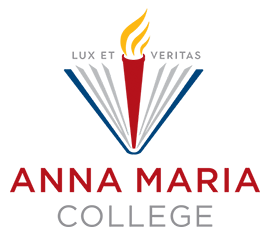 Anna Maria College is a four-year, private, co-ed, Catholic, liberal arts institution accredited by the New England Association of Schools and Colleges. Founded by the Sisters of Saint Anne in 1946, the College is located on a beautiful 180-acre campus in Paxton, MA minutes from Worcester, MA. AMC provides quality programs that integrate liberal education and professional preparation that is committed to the fundamental value of liberal arts and sciences education rooted in the traditions of the Sisters of Saint Anne.
AMC is a close-knit community with small class sizes that allow for mentor relationships to develop between faculty members and students. Freshman and sophomore classes generally have between 15 and 20 students; some upper-level classes have as few as five students. Faculty members teach and advise students based on their knowledge of each person as an individual, and classes are never taught by graduate assistants.