Member College Profile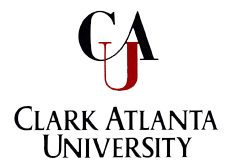 Are you interested in reaching your greatest potential for excellence? Clark Atlanta University is a historic, comprehensive, global institution that is about embracing you! Our goal is to provide you with the educational platform to transform you into a top, marketable individual in the 21st Century.
Here at CAU, through our study-abroad program, you will have the exponential benefit to study on several continents - Africa, Asia, Australia, Europe and South America - as well as countries in the Caribbean and Central America to expand your global perspective. Moreover, you will have the opportunity to network and cultivate vibrant relationships through our excellent Career Planning and Placement Center, whose objective is to make sure you can transition successfully upon graduation.
This extensive approach provides the opportunity to explore yourself and anchor your reality through rigorous academic offerings at both the undergraduate and graduate levels - all while enjoying a vibrant student life. Let the CAU experience transform you!