Member College Profile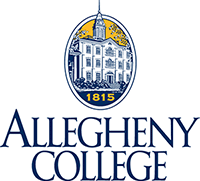 Maybe you're an aspiring diplomat who enjoys singing and wants to be a difference-maker in your community. Maybe you someday hope to be a physician – and you're also interested in pole vaulting and editing the college newspaper. Allegheny College (Meadville, PA) may be the place for you.
Allegheny - founded in 1815 and the 32nd oldest in the nation - is a national liberal arts college where 2,100 students with unusual combinations of interests, skills and talents excel. These "wonderfully weird" combinations enhance our students' success here - and ensure excellence in future careers.
We've been ranked as the #1 undergraduate research college in the country. Our faculty members pride themselves on being teachers first. They will advise and support you to move beyond what you can even imagine, providing opportunities and challenges that will lead you from hard work and dedication to extraordinary outcomes. Our average class size is 11. There are zero teaching assistants. You choose both a major and a minor – and complete a senior research project that you select.
A member of the Colleges That Change Lives coalition, Allegheny is committed providing a transformative education to ambitious, talented students independent of their financial or social means. We cater to students with a passion for the arts, dance, music or theatre. Allegheny's historic campus is known as one of the most beautiful campuses in the country.