Wilmington College Profile
Pyle Center Box 1325, 1870 Quaker Way
Wilmington OH, 45177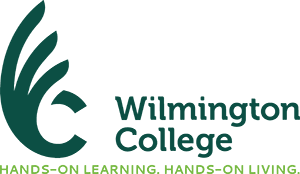 At Wilmington College, we are dedicated to your passion for hands-on learning. Our community-of-doing will place you at the center of the learning experience, unlocking your potential and opening doors for future success. Students can leave with hundreds of hours of practical application; that's learning by doing.
There is a broad spectrum of skills that people in a well-rounded society need in order to thrive. At Wilmington, we arm our students with those skills and prepare them to succeed in any career. At WC, support is just the beginning. We mentor. We challenge. We hold our students to high expectations — because we know they can meet them. We offer a values-driven learning experience balanced in theory and practice, so that our students are transformed into leaders ready to serve the pressing needs of society.
Our beautiful, tree-lined campus, which hosts about 1,100 students, is within an hour of Cincinnati, Columbus and Dayton. Business administration, education, agriculture, athletic training, sport management and psychology are among our most popular academic areas. The College's NCAA Division-III athletics program is among dozens of extra-curricular opportunities that support students' interests and leadership development.